"Of course it is special for me, but it's so special for the island of Bermuda, it's not just my medal, it's our medal," Olympic gold medalist Flora Duffy said.
Ms Duffy's view appears to be shared by most of us here on the island, as judging by the numerous comments, Bermudians have been proudly claiming the medal, with the island literally bursting with pride over the historic gold medal win, which makes the island the smallest ever to win a gold medal at the Summer Olympics.
Ms Duffy was speaking during a recent episode of the World Triathlon Podcast, which noted that Ms Duffy — who finished more than one minute ahead of the silver medalist — recorded one of the "greatest finishes to one of the most demanding triathlons imaginable."
The Podcast description said, "The journey to becoming Olympic Triathlon Champion at Tokyo 2020 was a long one for Bermuda's Flora Duffy.
"That she achieved her lifelong dream at the fourth time of asking underscores the resilience that has marked the career of one of the greats of the sport. That she did it with the pressure of her home country yearning for its first Olympic gold medal in history as well as her own fierce desire, and in such emphatic style, is the sign of a true great.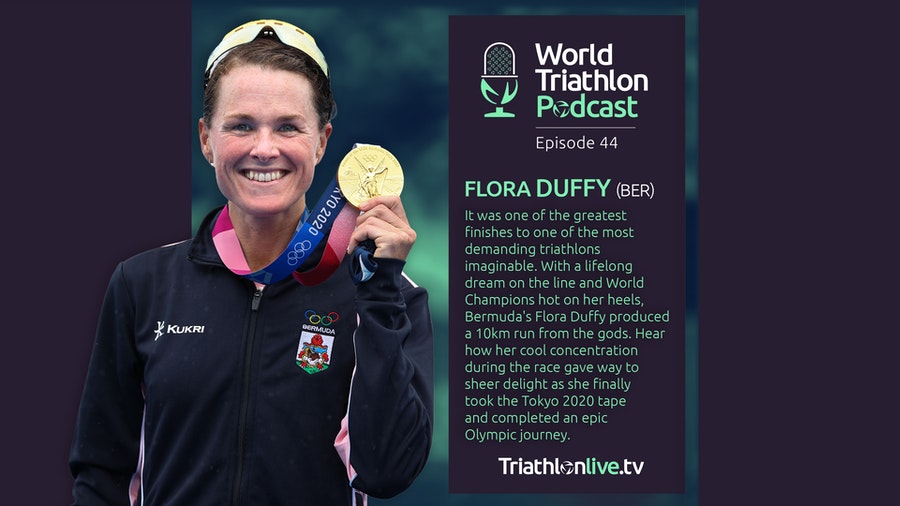 "In the latest episode of the World Triathlon Podcast, the newly crowned hero of Bermuda reveals the stresses and strains of fighting for an Olympic title on a technically demanding course in the aftermath of a typhoon, and how the outpouring of congratulations afterwards, including a message from Hollywood superstar Michael Douglas, has fired her up for another storm: of interviews and interest on a scale she has never seen before."
Listen below:
Comments
comments