Congratulations are in order for Bailey and Ely, two dolphin residents of Bermuda's Dolphin Quest, as both of the females gave birth to calves in 2014, providing visitors to this incredible island attraction with the ability to get a rare look at young dolphins.
Bailey gave birth at just past 2.00am on March 31, 2014, with mother and baby both reported to be doing well following the event.
Bailey and her newborn calf: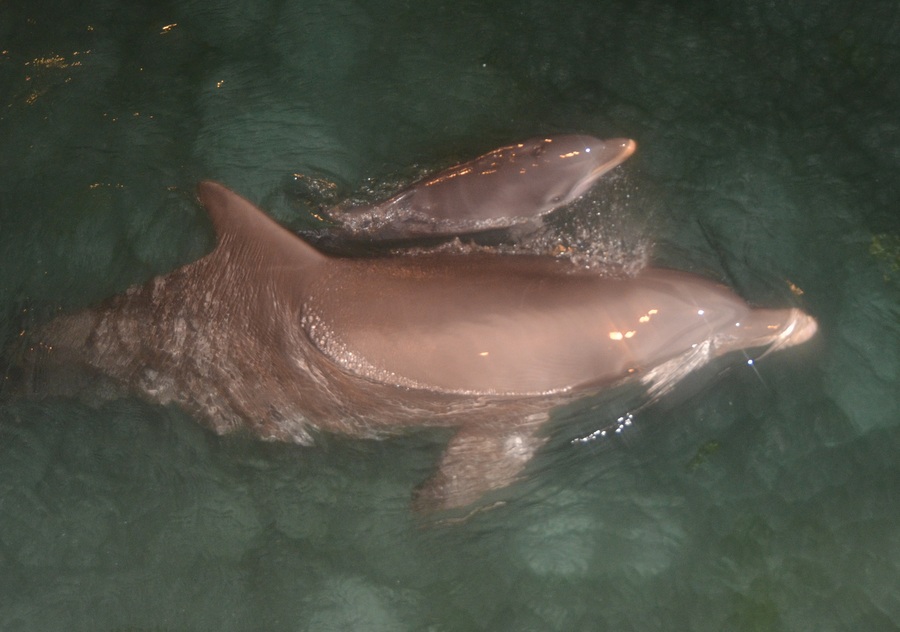 Only days after Bailey gave birth, Dolphin Quest welcomed another new arrival, with Ely, Bailey's daughter, giving birth at around 6.00pm on Saturday, April 5, making Bailey a new mother and grandmother in the same week.
"We are so proud of our thriving dolphin family," said Christine Mihelcic, General Manager of Dolphin Quest, following the births of the two calves.
"The first few days and weeks of a young dolphin's life are extremely critical and our highly experienced team will closely monitor moms and calves around the clock in the coming weeks."
Ely and her calf bonding after the birth: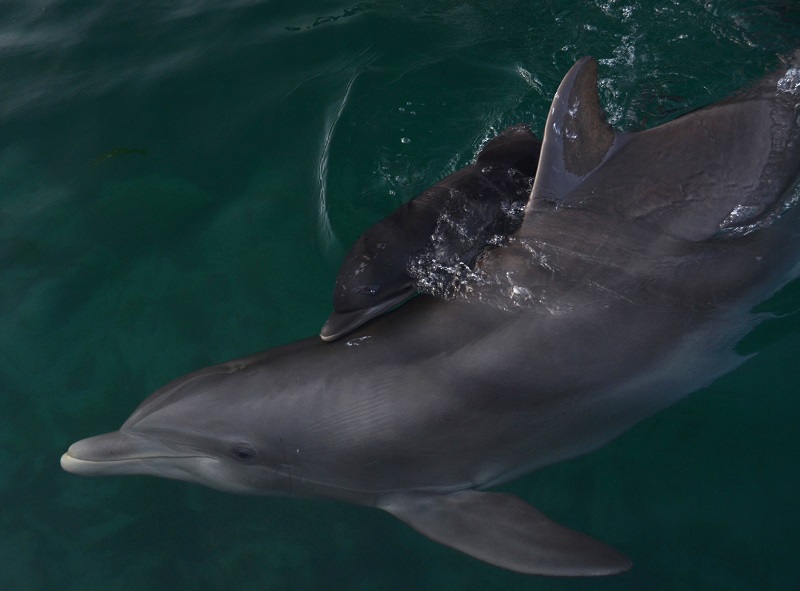 With 10 dolphins available to interact with, the packages offered by Dolphin Quest allow you to pet, feed, and even swim with these highly intelligent sea mammals, giving visitors the opportunity to experience an animal encounter unlike any other.
Located in the Royal Naval Dockyard in the west end of Bermuda, Dolphin Quest is surrounded by the historic buildings that play host to the National Museum of Bermuda, providing a beautiful backdrop to the events that take place within the dolphin enclosure itself.
Visitors can get to Dolphin Quest via the bus, ferry, taxi, or your rental scooter; if you are arriving by cruise ship, it will likely berth at the Royal Naval Dockyard, putting you within easy walking distance of this once in a lifetime attraction.
For a listing of Bermuda attractions focused on wildlife and animals click here, and for information on the many activities to take part in while visiting Bermuda, click here.
Comments
comments