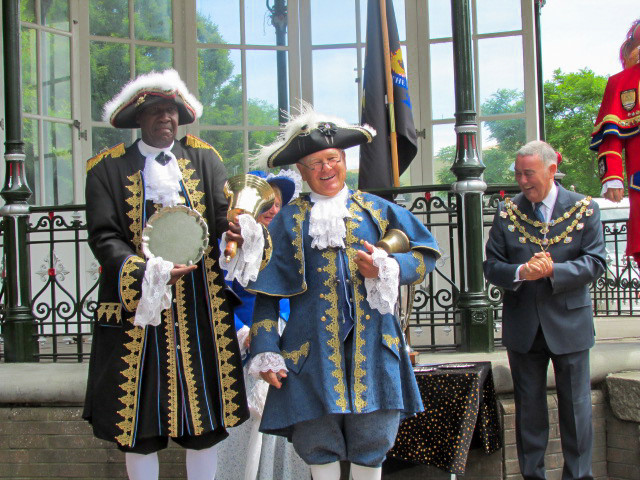 In the summer of 2013, Bermuda's Town Criers participated in the Kingsbridge and Darmouth Town Criers Competition while in the UK, with both the St. George's and Hamilton's Town Criers winning the best dressed awards.
The Town Criers completed two cries in Kingsbridge, and Darmouth, which saw a total of fourteen Town Criers competing for the honours. Both St. George's Town Crier David Frith and Hamilton's Town Crier Ed Christopher won best dressed Town Crier awards.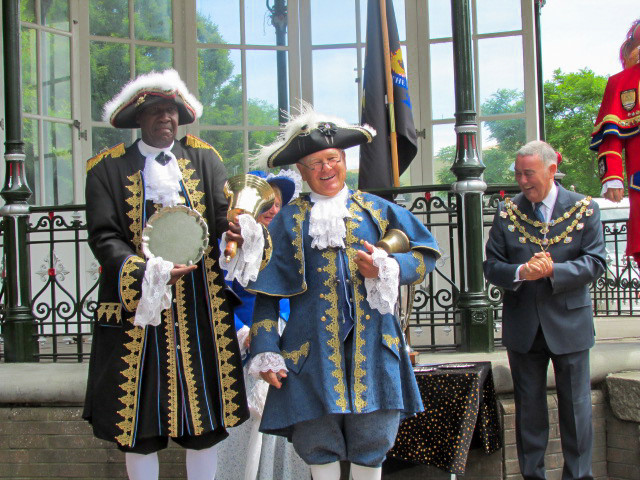 Accompanying the town criers were former St. George's Mayor Mariea Caisey, Deputy Mayor Quinell Francis and fellow St. Georgians Larry and Adrianna Roberts, and artist Jill Amos Raine.
"The group had a wonderful time at the Town Crier Competition and we are hoping to be able to host a Town Crier's Competition in Bermuda in 2015," St George's Deputy Mayor Quinell Francis said.
Comments
comments