While Bermuda draws people to its shores for a long list of reasons, a love for the ocean often ranks chief among them, making the Bermuda Underwater Exploration Institute's [BUEI] new "Living with the Ocean" exhibit the perfect destination for locals and visitors alike.
The new exhibit represents a joint venture between BUEI and XL Catlin, exploring how we interact with our oceans. The highlight of the exhibit is the Google Earth Liquid Galaxy, a state-of-the art technology that allows for an immersive Google Earth experience.
Seven large interactive screens allow visitors to explore the planet and virtually dive beneath our oceans to visit coral reefs around the world.
BUEI Chairman, Geoffrey Gardner said, "The goal of the exhibit is to emphasize the importance of our oceans, and the Liquid Galaxy technology allows all visitors to experience the beauty that exists below the ocean's surface. BUEI will be offering free guided tours for school groups."
"Classes based on the content of the new exhibit and a lecture series will run in conjunction with the "Living with the Ocean" exhibit."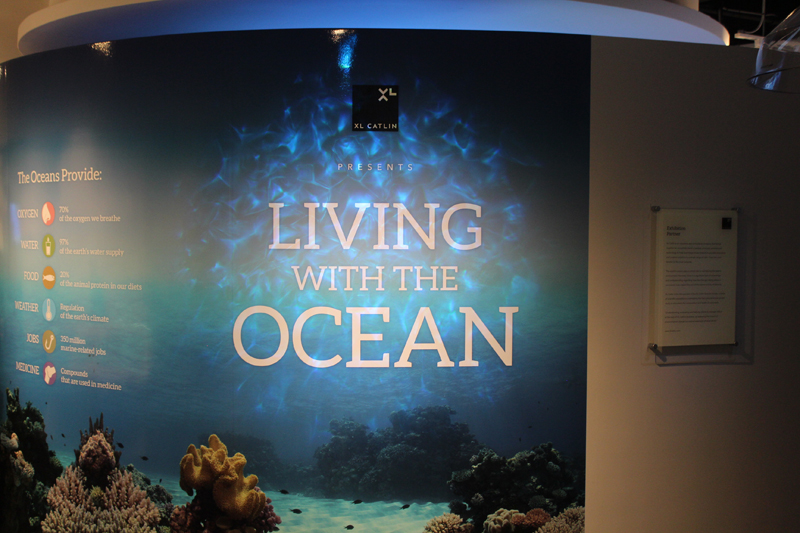 Graham Pewter of XL Catlin said, "In 2012, Catlin launched the Seaview Survey project, a global series of scientific expeditions to document the composition and health of coral reef systems. Seaview scientists dived on Bermuda's reefs in 2013 and will return again this year.
"A vital part of the legacy of the Seaview Survey is building awareness in the community of the importance of our reefs to the Island. The 'Living with the Ocean" exhibit is an important part of that strategy and we are delighted to have worked in partnership with BUEI in bringing this exciting, interactive exhibit to Bermuda."
Individuals, students, camps, and schools are all welcome to receive free tours of the new exhibit, as well as the many other exhibits at BUEI. Free tours must be arranged in advance by calling 441-294-0206 or emailing genassoc@buei.org.
BUEI is open 10.00am through 5.00pm, sevens days a week, 364 days a year, with last admission taking place at 4.00pm every day. For more information, call 441-292-7219 or click here to visit the BUEI website.
If you'd like to get even more up close and personal with our waters, click here for a list of scuba diving providers or click here for information on general watersports and boating. For more information on the many other activities to take part in while visiting Bermuda, click here.
Comments
comments