Newly released designs for the proposed redevelopment of Bermuda's airport show a number of changes, encompassing modern conveniences, environmental sustainability and a Bermudian flavour.
Located in the east end of the island, it is Bermuda's sole airport, and offers flights to and from the U.S. east coast, Canada, and London, England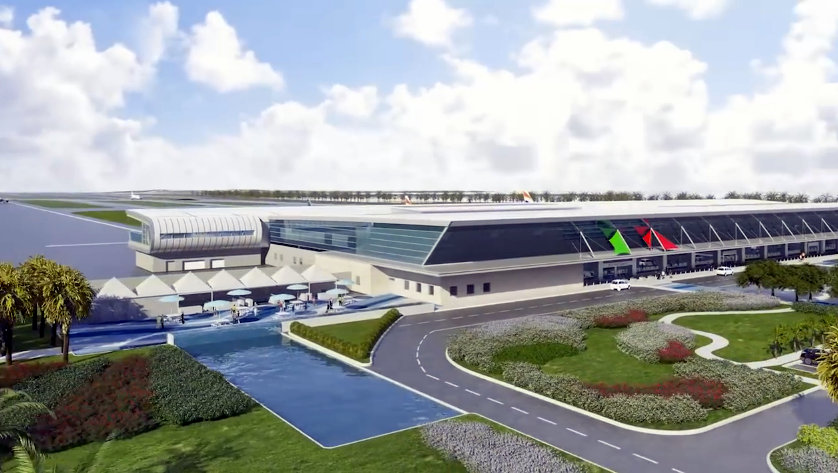 The government said the new renderings "show a larger facility designed with sustainability in mind to minimize environmental impact and maximise efficiencies."
"Modern conveniences commonplace in many airports, especially high-tech services, will enhance the departure and arrivals process so that the new airport can meet industry quality standards for customer service, security, and immigration," a spokesperson said.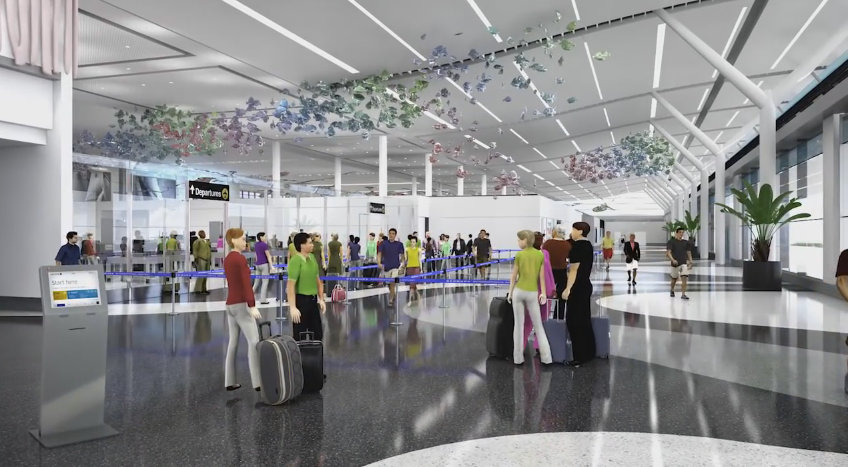 Details of the state-of-the-art design include improved accessibility via enclosed passenger boarding bridges, accessibility features for disabled and elderly guests and employees, continued pre-clearance for U.S. customs, and sophisticated services such as automated kiosks.
The new airport will also feature expanded commercial space for food, beverage and retail businesses, comfortable lounges for passengers, steel and glass able to withstand a semi-tropical climate, appealing vistas of the sea, and an improved curb management system to streamline traffic flow.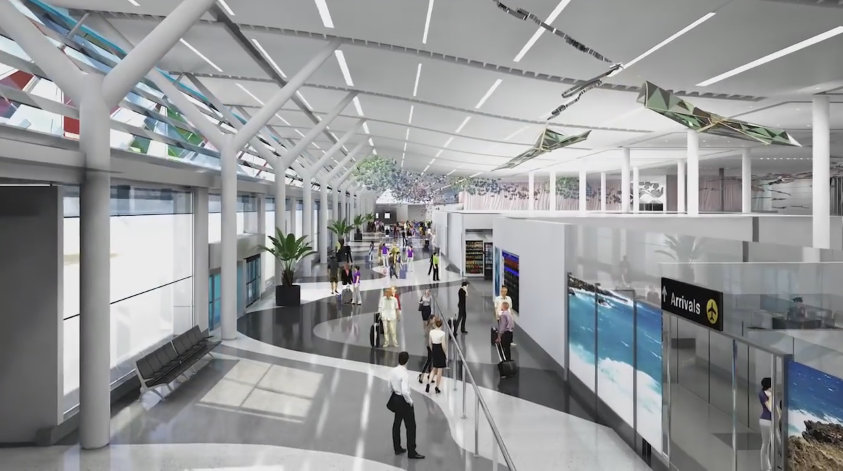 The airport will also include design elements that reference classical Bermudian architecture, including sloping roof angles and triangles, light and open spaces to give an airy impression, walls styled to represent coral reefs as part of a marine theme, and lush landscaping using indigenous flora compatible with Bermuda's environment.
In addition, the new design boasts sustainable water features to create an invigorating outdoor experience, including a putting green and nature trail to make the airport a pleasant place to wait for flights, and a display representing Bermudian culture, including stylized kites and birds together with other contributions from local artists.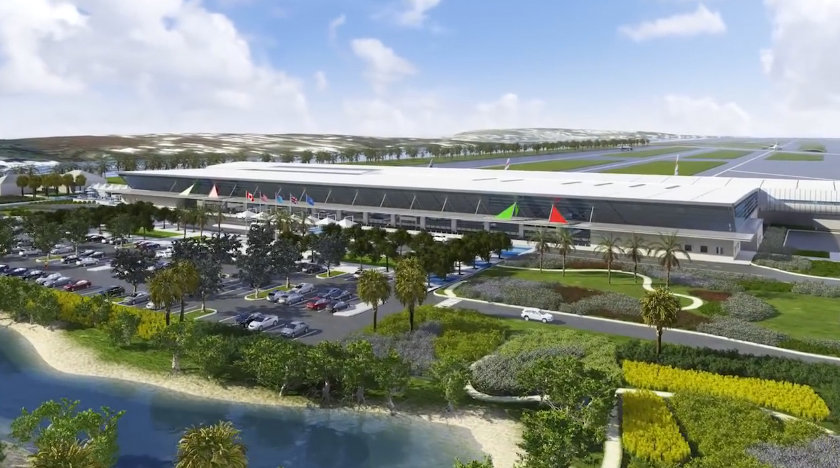 Bermuda's Deputy Premier and Minister of Finance Bob Richards said, "The designs will show concepts for a much-needed new airport terminal building that will leave the traveller no doubt that they are in Bermuda.
"We believe that it is important that our gateway to the world is distinctive – not ostentatious, but tasteful, not competing with any other destination, but a clear indication of our own uniqueness."
Bermuda's Minister of Tourism, Transport & Municipalities Michael Fahy said, "We continue to operate our existing airport facilities, which are deteriorating on a daily basis and have outlived their life expectancy, and we further compromise our reputation to serve the customers who keep our island afloat economically.
"We're not just designing an airport. We're building Bermuda's future."
Comments
comments