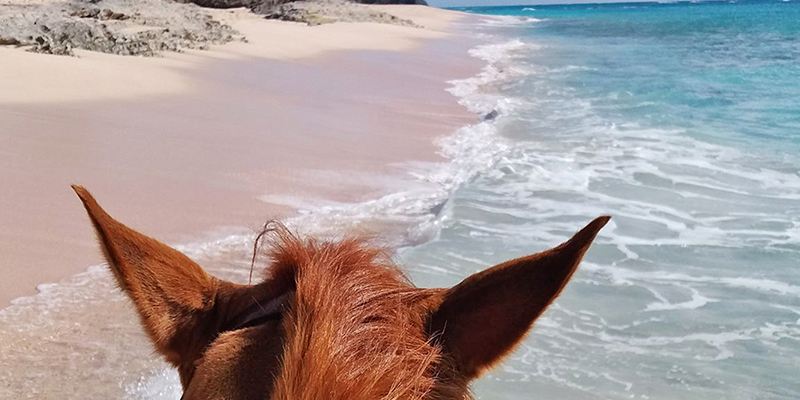 Bermuda horses Scooby Doo and Mr. Sandman were recently featured in a UK publication after two Bermuda equestrians participated in Horse & Hound magazine's "between the ears of their horses" photo contest.
A spokesperson said, "Fans of the UK equestrian magazine Horse and Hound were recently invited to submit landscape photographs taken on horseback 'between the ears' of their horses. The popular Horse and Hound magazine reported being inundated with photos of the most beautiful scenic landscapes.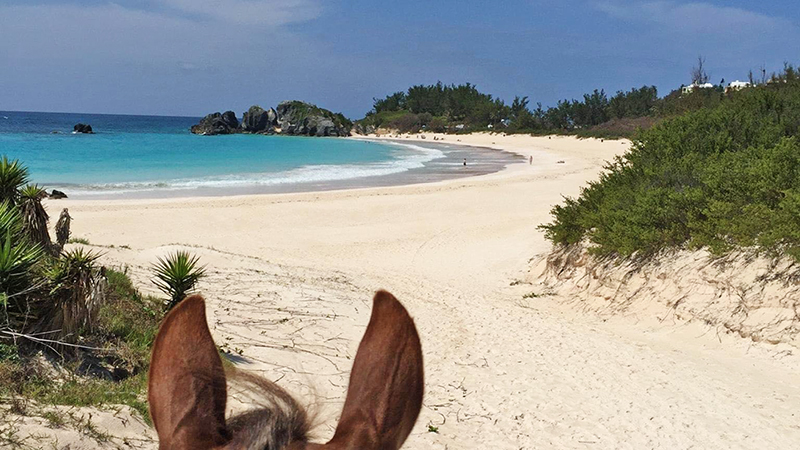 "Included in the top 38 favorite photographs were two Bermuda entries; none other than the recently passed but lovingly remembered Scooby Doo [owned by Gillian Olsen] and Mr. Sandman [owned by Frances Weddup].
"Scooby Doo was indeed a true Bermuda ambassador with his numerous trail adventures throughout Bermuda whilst Mooch continues to enjoy regular trail rides and adventures with the Bermuda Hunt Club throughout our beautiful Island.
"Please enjoy browsing these and other fabulous photos at the link."
Comments
comments