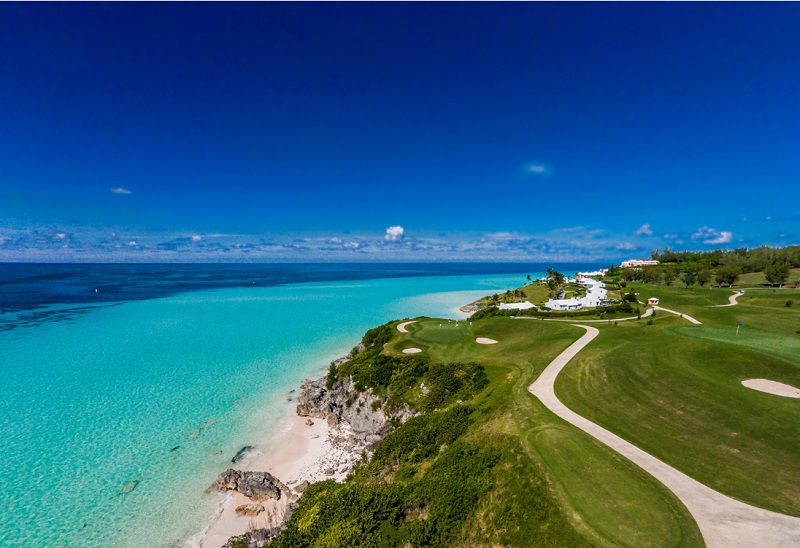 The Bermuda Championship and the Bermuda Tourism Authority announced several significant changes to the 2020 tournament, including a $1-million increase to the prize purse for the event, which is scheduled to take place from October 26 through November 1 at the Port Royal Golf Course.
The developments come as the World Golf Championships-HSBC Champions, an event scheduled the same week as the Bermuda Championship, announced its cancellation.
Adjustments for the 2020 Bermuda Championship include:
Field size expanded from 120 to 132
Standard full-field eligibility which includes top-ranked PGA TOUR members
Purse increased to $4 million from $3 million with $720,000 awarded to the champion
FedExCup points increased to 500 from 300
"The Bermuda Tourism Authority was thrilled last year to secure this pinnacle golf event for five years for the island's tourism industry and community," said Victoria Isley, Chief Sales & Marketing Officer of the Bermuda Tourism Authority.
"We originally set sights on a PGA TOUR partnership due to the significant economic benefit of the event itself—that garnered $22.6 million in total value in its inaugural year in 2019—and the worldwide exposure to their audience that perfectly aligns with Bermuda's visitor targets.
"By working with the PGA TOUR and Bruno Event Team closely throughout the pandemic, we are proud to collectively step up to host and deliver a full-field event including some of the world's top golfers in Bermuda."
"Our players enjoyed a wonderful experience in the inaugural year of the Bermuda Championship and we look forward to continued growth and interest in the event in year two," said Ty Votaw, Executive Vice President, International, PGA TOUR. "We appreciate the continued collaboration and partnership with the Bermuda Tourism Authority in making the enhancements for the 2020 tournament."
"This has been a challenging year and we want to recognise the efforts of the PGA TOUR, its tournaments, players and all involved in creating a safe environment for competition," said Tournament Director Sean Sovacool.
"Bermuda has done a remarkable job of keeping its citizens safe and we have a great opportunity to showcase that. We are dedicated to producing a successful and safe tournament experience for Bermuda and the PGA TOUR."
All four rounds will be televised on Golf Channel with more than 12 hours of live broadcast.
Comments
comments